Ultravap blowdown evaporators
The Ultravap range of nitrogen blowdown evaporators has been designed for workflows that require consistent, reliable solvent evaporation or sample concentration.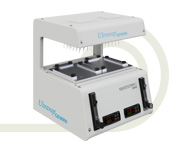 Ultravap Gemini blowdown evaporator

The robust design of the Ultravap Gemini evaporator brings together for the first time in our range two individually temperature-regulated evaporation positions with a wide choice of head styles and configurations. This means you can dry down a 96-well deep well plate at the same time as 48 HPLC vials.
More info...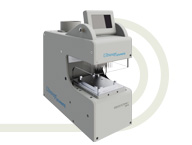 Ultravap Levante blowdown evaporator
The Ultravap Levante evaporator is the ideal starter evaporator for the efficient concentration of samples, designed to securely fit all microplate formats and tube racks for glass vials up to 45 mm. The standalone instrument consistently and reproducibly evaporates organic solvents from samples.
More info...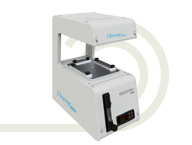 Ultravap Mini blowdown evaporator
The Ultravap Mini evaporator is purpose designed for low usage research and development departments where low numbers of individual plates or vials need drying. With manual control of the needle depth, gas temperature and flow rate, it allows fine control and quicker drying times than other standard methods.
More info...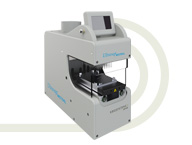 Ultravap Mistral blowdown evaporator
The Ultravap Mistral blowdown evaporator from Kbiosystems is designed to remove the traditional laboratory 'bottleneck" of solvent evaporation from multi-well plates. The new flat front profile and platform shuttle enables greater interfacing with liquid-handling robots for increased automation efficiency.
More info...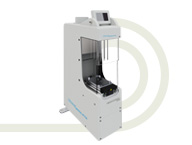 Ultravap Mistral XT150 blowdown evaporator
The Ultravap Mistral XT150 evaporator is the most sophisticated automation-friendly model from Kbiosystems and offers significant throughput advantages to laboratories looking to optimise sample preparation. Reproducible sample throughput is achieved by recent advancements in gas injection technology to directly and consistently deliver heated gas in each tube (up to 150 mm in height).
More info...