Ultravap Gemini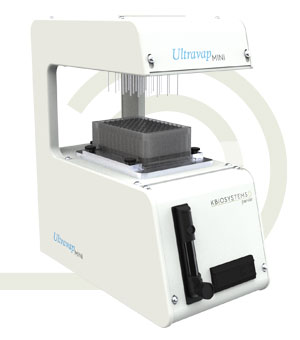 Blowdown evaporator
The Ultravap Gemini evaporator brings together for the first time in our range two individually temperature-regulated evaporation positions with a wide choice of head styles and configurations. This means you can dry down a 96-well deep well plate at the same time as 48 HPLC vials. This breakthrough in productivity will speed up the evaporation bottleneck in your laboratory, increase the sensitivity of your analyses and quicken sample processing times.
Dual plate capability to double sample throughput
Simplifies switching between different heads
Max temp / flow: 60C and 90 l/min
Individual gas and temperature setting for each plate
Simultaneously dry two plates or quickly switch between plate formats
Choice of evaporator heads
Compact, lightweight design (321 x 365 mm bench space)

For pricing details, please email us by clicking the QUOTE icon above and we will get back to you.