Ultraseal LITE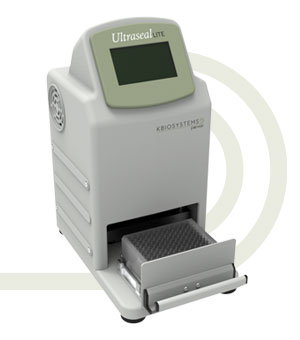 Semi-automated heat-applied plate sealer
The Ultraseal LITE (formerly the eFly) is a semi-automated heat-applied microplate and tube rack sealer. The unit uses pre-cut sheets of surface modified aluminium or plastic film, approximately 78mm wide and 130mm in length, applied to the plate top surface to create the seal between plate and film.
Desktop semi-automated heat-applied plate and tube sealing system
Seal SBS format micro well plates
Seal plate height with no adjustment from 9mm to 48mm high
Temperature range from ambient to 200˚C
Seal time from 0.1 to 9.9 seconds
Simple slide operation
Automatic eject when timed seal completed
Combined temperature and seal time display
110/220 vac power compatible
No compressed air required

For pricing details, please email us by clicking the QUOTE icon above and we will get back to you.